Servibus de Venezuela C.A.
company dedicated to the manufacture of bodies for the
Public Passenger Transport
and Special Vehicles
as are ambulances, hearse, traveling laboratories, trailers, among others.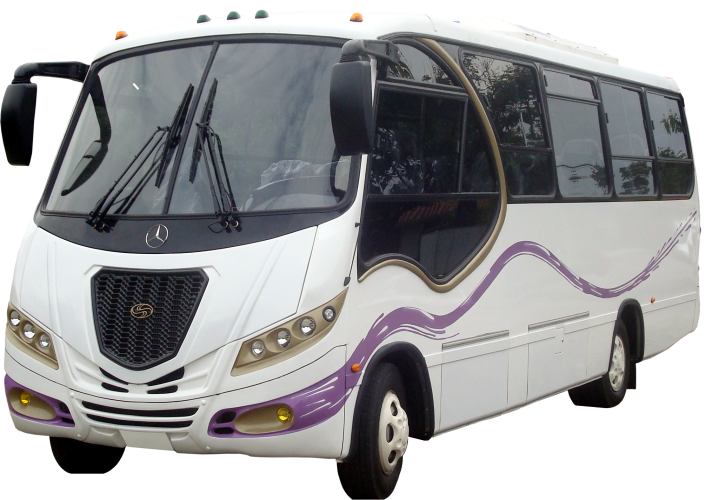 Bodyworks Minibuses -
Buses
Bodywork Features
– The structure is built with high resistance steel profiles and protected against oxidation with anticorrosive treatments..
– Full-length galvanized sheet exterior cladding for uniformity and strength.
– Front and rear front in polyester fiber and reinforced with fiberglass.
– Bumper with internal structure in steel and external part in high resistance polyester fiber.
– Exterior paint in polyurethane enamel of excellent quality and resistance.
– Interior floor and stairs in ribbed aluminum sheet, or phenolized wood.
– Ergonomically designed seats, molded foam, upholstered in fire retardant vinyl fabrics..
Note: The company reserves the right to make changes to the bodywork without prior notice.
Bodyworks
Special Vehicles